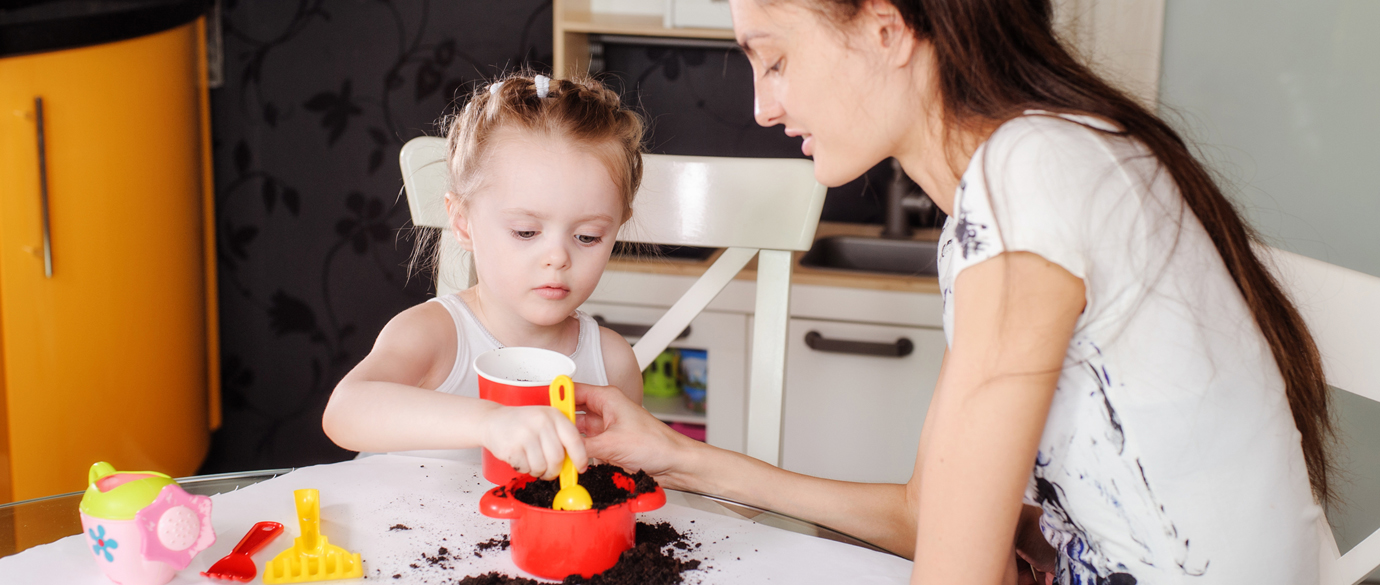 The greatest sign of success for a teacher is to be able to say:
"The children are working now as if I did not exist"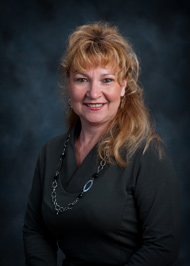 France Carisse
Directress / teacher  / owner of the school
After teaching at Ottawa Montessori school for a few years I decided to open my own school in the Orleans' area, my home town in 1989. I hold a B.A. in Psychology from Ottawa University (1984) and a Montessori 3-6 AMI diploma (1985) from Toronto Montessori Institute. I also hold a Canadian Dance Teacher Association certificate and I have taught dance to children for many years. I am married and have 2 wonderful sons who both attended the school. One is now starting college and the other one attends high school. Although my dancing years are gone I am still very active with cycling, rollerblading, skiing and in the past few years I have developed a love of yoga. In 2010, I obtained my yoga for young children diploma from Club Yoga and I incorporate yoga as part of our school's curriculum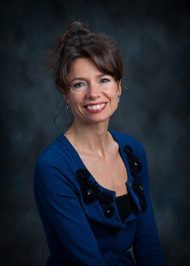 Paule Charbonneau
enseignante, classe francophone
Je travaille à la Maison des enfants Montessori d'Orléans depuis septembre 2010.
Je détiens un certificat du Montessori Accreditation Council for Teacher Education (MACTE) offert par le Canadian Montessori Teacher Institute et un diplôme en Techniques d' éducation spécialisée de la Cite Collégiale (1995). J'ai travaillé quelques années avec des enfants en difficultés d'apprentissage et de comportement au Conseil des écoles catholiques de l'est de l'Ontario. Ce qui me défini le plus est que je suis l'heureuse mère de trois enfants: Michel 15 ans, Rose 13 ans et Simon 8 ans. J'ai eu le privilège de rester à la maison avec eux pendant 14 ans. Je suis aussi impliquée dans ma communauté. En tant que membre de l'association communautaire de Sarsfield, j'aime participer à l'organisation des activités de mon village. J'aime surtout les journées consacrées aux enfants telles la journée de la famille, l'Halloween et le Carnaval d'hiver. Je suis aussi très impliqué dans ma paroisse, j'aide à amasser des fonds pour les rénovations de notre église historique et je fais aussi parti de la chorale.
C'est un grand plaisir pour moi de travailler avec les enfants dans un environnement stimulant et éducatif.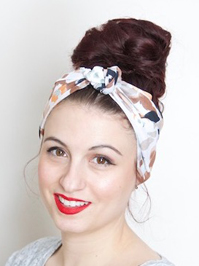 Caryne Nakashoji
English Class teacher (bilingual teacher)
Congé de maternité 2020-2021/ maternity leave 2020-2021
My name is Caryne Nakashoji and I am the newest member to the OMCH team. I bring 15 years of childcare and coaching experience, I am a mother, a daughter, an older sister to 3 younger siblings and I am married.  I am a recent Algonquin College graduate from their Early Childhood Education program, I am registered with the College of Early Childhood Educators and I am graduating from the Canadian Montessori Teacher Education Institute (MACTE accredited) in spring 2019 as an official Casa Montessori Elementary Teacher.  I am also fluently bilingual (French & English). I love the Montessori philosophy and cannot wait to share my passion for education with all of you.  I feel very fortunate to have been invited to join this amazing team of educators and cannot wait to begin this journey as a Montessori Teacher at OMCH.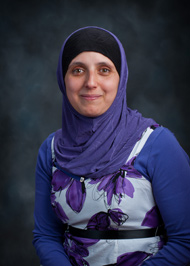 Zeineb Raïs
Bilingual Class assistant
My name is Zeineb Raïs, registered early childhood educator and recently certified with excellence, as a Montessori Toddler teacher with North American Montessori Center. This year, I am delighted to be the teacher of your children in the Bambino program that we just opened. The assistant position that I used to have helped me to grow into the person I am now. My goal is to make the children benefit from my skills and making each day spent here a positive and enjoyable experience.
My passion is the development of children, sports, cooking, and discovering new things. I am a mother of three lovely and energetic children who have reached the age of 13 years Yessine, 11 years Taha and 7 years old Sarra. I'm from Tunisia and I speak and write three languages including Arabic.
I hope to meet you soon.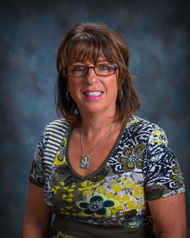 Joanne Charlebois-Bélanger
assistante classe francopone et bilingue
I have been working as an assistant at Orleans Montessori Children's House for almost 7 years in the French and bilingual classes. In the past, I worked in a daycare for a few years, and I had a home daycare when my children were younger. I am happily married with two children. My 27 years old son and daughter in law have a little boy, my first grandchild and they own a business. My 24 years old daughter is currently doing her master's degree at the University of Ottawa. We are enjoying life at the fullest. Finally, my passions involve cooking, baking and cottage life. Working with children is a gift that I treasure, seeing them grow in this environment is simply beautiful. Each child is special and it is a pleasure to work with them towards the accomplishment of their dreams.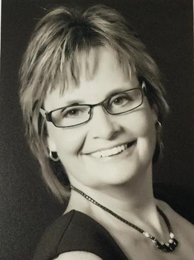 Nicole Plante
Casa class assistant
I have been working at OMCH since November 2017.  It's a real pleasure to be around the children and watch them grow.  I received my ECE diploma in 1987 and worked for 11 years in daycares.  I opened a family daycare when my son was young and kept it open for 10 and a half years.  Sine my husband opened his HVAC company in 2004, I  help him as needed with his company. Married life and mom to a 27 year old son, Maxime, who works for an excavation company fills me with joy.  I am active. My favorite activities are Zumba, trampoline, kangoo and going for walks.  I love to rest at my cottage beside the water; it's the perfect place to invite family and friends.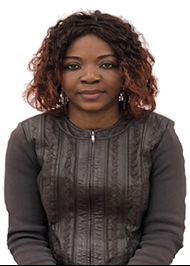 Cynthia Kabran
Bonjour,
Mon nom est Cynthia Kabran, je suis graduée du programme d'éducation service à l'enfance, et inscrite à l'ordre des éducatrices de l'Ontario. Je suis mère de 3 adorables enfants, une fille et des jumeaux.
Je suis une personne énergique, automne, patiente et joviale avec un grand sens de responsabilité.
Dynamique et dotée d'une grande ouverture d'esprit, je suis apte à accompagner vos enfants tout au long du processus de socialisation nécessaire à leur autonomie et à une scolarisation réussie.
J'aime lire et explorer la nature.
J'ai plusieurs expériences avec les enfants de 0 à 12 ans. J'ai hâte de travailler avec vos enfants et de passer du temps avec eux.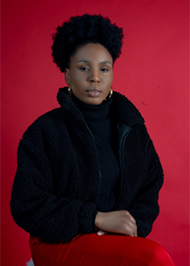 Belinda Nsiala
Hello, my name is Belinda Nsiala. I am from a big family; I have 7 siblings and I'm the 4th in my family. I am a freelance photographer currently working with my father.
Ever since I was young, I've always wanted to work with children. I have always been the one to take care of my little siblings, so working with children is natural for me.
I am a hardworking, optimistic and social individual. I know how to communicate my thoughts clearly to get things done.
I know how to work well with children and I am open minded to thoughts and ideas from parents that want to bring in ideas for the school.