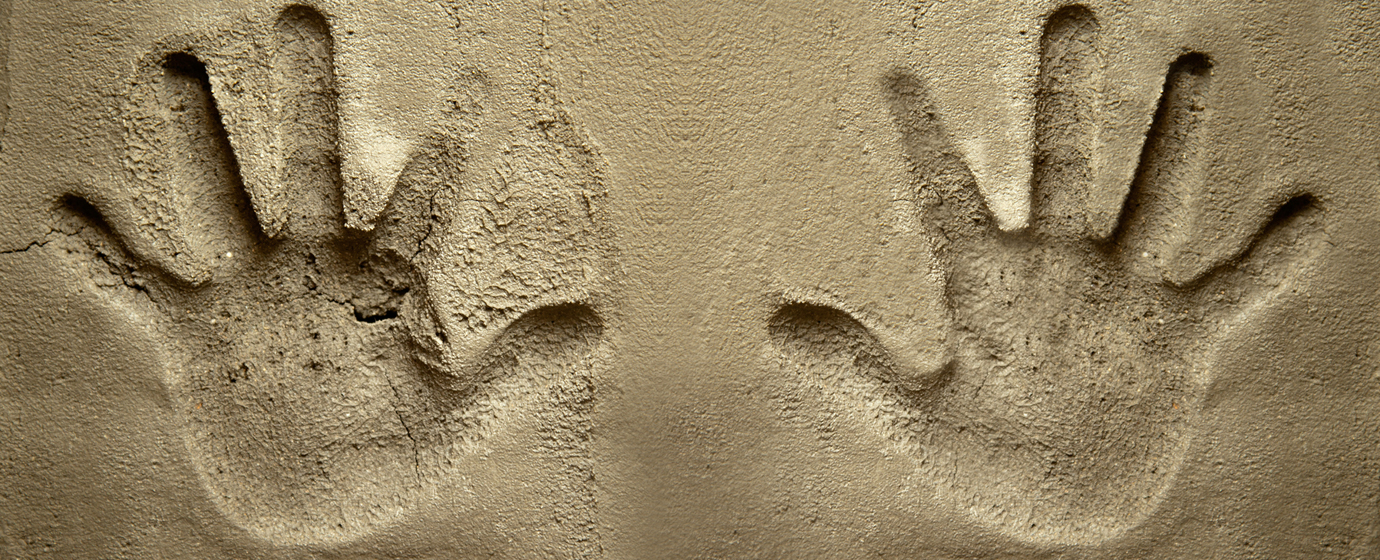 What the hand does, the mind remembers
Read what parents say about OMCH!
From Tara
I am writing to thank you for the great work you have done with my daughter over the last 4 years. She started at the tender young age of 2 ½ years. When I first inquired about Orleans Montessori Children's House, I knew little of Maria Montessori's teaching philosophy. I gathered information from parent info nights, other parents and the internet. Now I completely support this teaching method in developing a natural love for learning and expanding our children's horizons. Robyn continues in a Montessori school for her lower elementary education today!
I found that your school provided a safe community for Robyn to make friends and learn at her own pace. Robyn loved her teachers, Danielle, Elisabeth and Kimberly. With their guidance and encouragement, she developed into a self-confident and independent young girl capable of so many things I never expected a six year old could do!
France, I only wish I had another young child to send to your care. I am proud of Robyn's accomplishments today and fully believe it has come from the solid teaching base she received from Orleans Montessori Childrens House. I wholeheartedly support your school and always extol your virtues when I talk to new parents considering school for the first time. If any new parents want to ask questions, feel free to have them call me.
Regards,
Tara McGowan
From Lisa and Jim
Dear France & Staff,
Since 2003 I've had one or two children attending school at OMCH and now that my third child is finishing this year I would like to say thank you so much for making those years so nourishing.  The montessori way of teaching is fantastic for young children but your school seems to offer so much more.  When someone choses a vocation over a job it makes a huge difference in how they deal with their daily work, and you, Veronique, Joanne, Elizabeth, Lucy and Kimberly (I have to mention Dannielle "en haut" & Dannielle "en bas"), you all truly have a way with children.   Patience, respect, nuturing, teaching and care shine brightly from each person. My children have left with beautiful memories along with an excellent base for future learning.  More importantly some simple ideas were reinforced like, caring for others, having respect for others and respect for our environment. Choosing your school was the best thing I could have done for my children.  I'm so happy we did it.  Thank you once again.
Lisa Lacroix & Jim Kolman
From the Harrison Family
Our daughter Skye attended Orleans Montessori Children's House for three years in the English program. My husband and I visited the school before she began her first year to confirm our decision on enrolling her. We sat in chairs at opposite sides of the room to observe the daily routine of a Montessori program. After about ten minutes of observation, my husband and I looked at each other with our mouths hanging to the floor in amazement. We could not believe the capabilities of these young children. We knew in our hearts immediately, this was a wonderful environment for a child to learn. When it came time to meet Skye's teacher, I was overwhelmed with warmth and kindness instantly! Meeting Elizabeth was a moment I will never forget. She was truly an angel! My daughter was quite young when she started, two going on three. However, Elizabeth reassured me in such a manner I cannot describe. The teachers at OMCH are so passionate and sincere about teaching children the Montessori way. I walked out of that school knowing she was in the best hands possible and would stay the three years required to get the full benefit of this wonderful program. We felt so fortunate to give our child this opportunity.
Our daughter began thriving in school, loving her teacher and establishing friendships. We attended all the meetings and began learning a lot about the Montessori philosophy. Skye's teacher Elizabeth used an analogy that I referred to throughout the years. The three years of Montessori is like "baking a cake." "The first year the child gathers the ingredients, the second year the child mixes them together, and the third year the child bakes the cake." Consequently, all three stages have to be achieved in order to see the final result. The teacher works with your child to ensure all three stages are combined with no missing links. The result is, a child that has learned all the basics in a sequence that is so perfect for the development of  young minds. Your child will have the skills and the love of learning to last a lifetime. We had no regrets about not sending Skye to kindergarten. The results we saw in our daughter proved to us that Skye's three years at Montessori were far more superior to the curriculum offered in the public school system. Skye learned the skills both academically and socially she needed for grade one and much more. Children are like sponges at this age, the Montessori program offered so much information for our child to absorb. We were blown away on many occasions with the work our daughter brought home to us. However, we were even more impressed with how she acquired this knowledge. Every child has one on one lessons daily with the Montessori teacher. Your child has the opportunity to excel in their strengths and work on their weaknesses in the most natural, nonrestrictive method. They work at their own pace with hands on materials that "just make sense" for our little ones.
I cannot express enough positive comments about the staff and program at the Orleans Montessori Children's House. We have walked away with wonderful memories, strong friendships, and most of all a little girl who has so much confidence in herself. We have also witnessed our daughter being molded by the most extraordinary person we have ever met. A teacher we will never forget and one who has changed our daughter's life forever.
Sincerely,
The Harrison Family
From Ina and Craig
I would like to thank Elizabeth, France and Josée for their caring and dedication, their genuine interest in the wellbeing, mental and emotional growth of my child and for being great role models to Amy. My respect and well wishes go to all of the OMCH staff for doing such an outstanding job. Thank you for the last three years, our family has greatly enjoyed being part of Amy's learning adventure.
From Emiel and Marissa
We cannot thank the staff at OMCH enough for taking care of our children as our own family would care for them… As nerve-wracking as it is to leave your children with people other than your family for the first time, we honestly cannot remember ever feeling worried about Alex's physical, emotional or mental well-being… With respect to Alex's development from a toddler to a child, we are in awe.  While we did not have any real milestones and expectations, we are beyond thrilled with her development in terms of behaviour/manners, emotionally, and intellectually.  We truly feel like a strong foundation has been built for Alexandra's educational path and as a person as well.  Thank you, Merci, Bedankt, Salamat…
From Sandra and Paul
Orleans Montessori, France, Elizabeth and all the wonderful teachers have truly been an incredibly wonderful and caring second family to both of my boys over the last 6 years.  It is hard to imagine that Daniel is at the end of his 4 years – he has grown up so much and so well from the small boy who gingerly walked through the doors so many years ago now to an eager ready-to-hit-grade-school young man.
This will be a time in his life that I believe he will remember fondly forever.  We certainly will.
Thanks for everything!
From Rory and Bill
Elizabeth, Josée, France and the other staff of OMCH have played a large role in Andrew's development both emotionally and mentally.
Every year brought new adventures and challenges allowing Andrew to discover his love of Geography and nature. I know Andrew will surely miss all of you and the love you shone on him for the last 3 years.   Our heartfelt thanks!
From Vinojee and Vijay
We are grateful to Elizabeth, France & all the teachers for all their love, care and the teachings and for the sincere interest they took in the mental, emotional well being of Vinuthna.
Over the last 3 years, Vinuthna has really come out of her cocoon and blossomed into a confident 'young' girl still keeping her sensitive nature intact. She has excelled in her academic efforts. The loving guidance by the teachers and the caring environment at OMCH has played a major role in bringing about this development.
Thank you for everything you have done for Vinuthna over the past 3 formative years of her life. We are eagerly waiting till the time her brother is old enough to receive the same loving guidance & care of Elizabeth and all the other teachers.
From Kim and Patrick
From Nathan's very first day at OMCH, we knew we made the right decision to send him there. During his 3 years he developed a love and enthusiasm for learning that shows in his eyes when he talks about his work.  His time there has built a strong foundation for his education in the years to come.
We thank the teachers for their warm, passionate and sincere ways of teaching and caring for our children.  With many thanks…