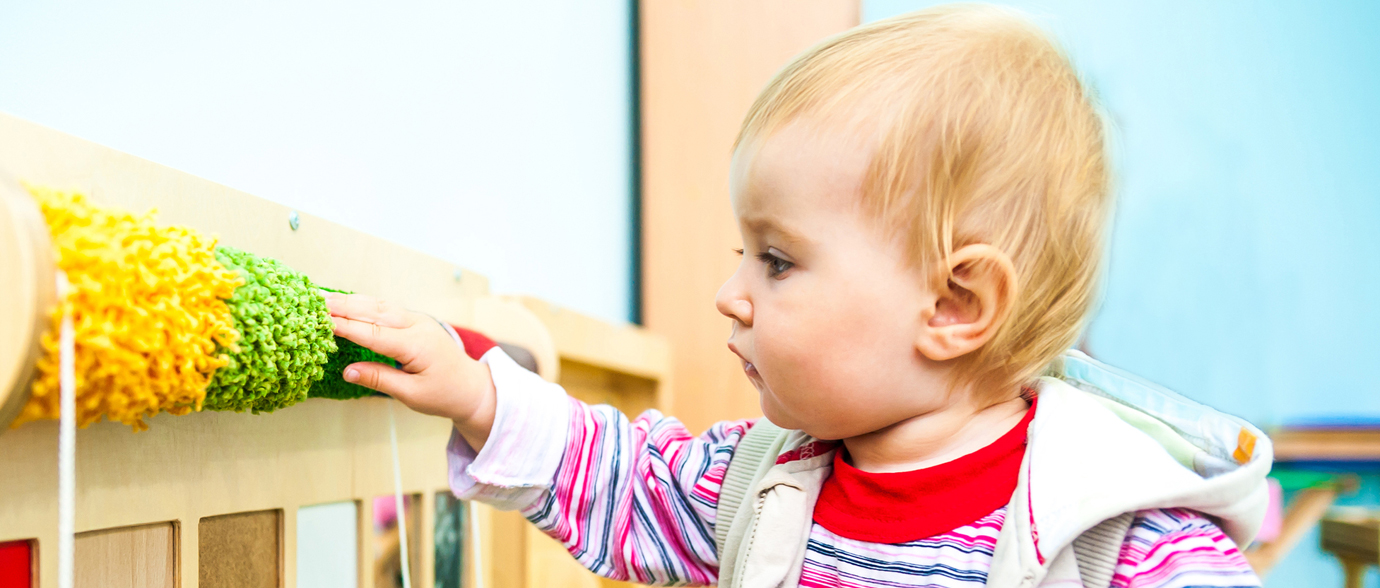 Play is the work of the child
The philosophy of Montessori
The Montessori philosophy is unique as it concentrates on the child's approach. The goal of our program is to help every child reach his or her full potential in various areas of everyday life. The Montessori materials developed by Dr. Maria Montessori are designed with a number of multi-sensory sequential and self correcting options to facilitate learning.
Some practical life exercises enhance the development of task organization and cognitive order through care of self, care of the environment, exercises of grace and courtesy and a mastering of physical movement and coordination. The sensorial materials enable a child to work in an orderly fashion, to classify based on relation, length, width, temperature or color. Montessori mathematic materials enable a child to grasp concept of numbers, symbols, sequence and operations.  The language exercises include oral, written and reading exercises. Basic skills in writing and reading are developed through the use of sandpaper letters. The child is also introduced to geography, history, science, music and art.
The Montessori teaching materials awakens the child's desire to learn and enhance his or her curiosity into a learning experience. The material helps the child learn different concepts by associating abstract concepts with concrete sensorial impressions. In the Montessori system, the child learns and progresses at his or her own pace according to his or her own abilities. This philosophy and the freedom that accompanies it allows the child to choose the exercises that he or she wishes to work on. The teacher closely monitors these choices and provides the required help when needed. The true value of the Montessori program becomes apparent through the development of self-discipline, self-esteem, self-mastery and a love of learning.